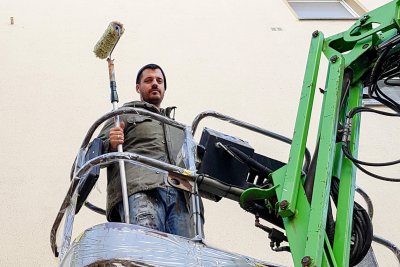 born in 1981 | lives and works in Erding, DE
first graffiti in 1993
Daniel Westermeier aka Mr. Woodland sprayed his first picture under the name MONO in 1993. Since 2004 he calls himself Mr. Woodland. He is dedicated to figurative paintings, as they better reflect his statements and thoughts. Although the roots of the studied graphic designer are based in classical graffiti, his works are usually painted in dark colors inspired by classical painting, nature, graphic fragments and surrealism. He works with spray can, brush and paint roller. Mr. Woodland loves traveling, as you can see from the many places he exhibited and the fact that you can find his huge murals all over Europe.
"My characters always tell something - the expression, the perfectly chosen colors and especially the statement behind it is very important to me." D.W.