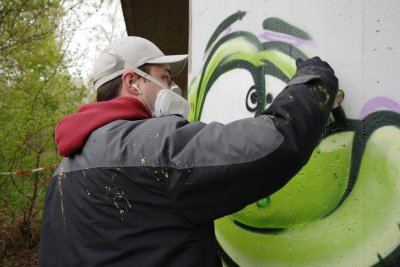 born in 1984, in Gießen
lives and works in Gießen
Mr Cybe discovered his passion for painting and drawing in his childhood. After being inspired by graffiti while travelling, he made first attempts by using the spray can. Graffiti developed into a solid part of his life that also influenced his professional career. Mr. Cybe works as graphic artist and illustrator, which additionally influenced his artwork. His motives often show the depiction of animals or objects in comic-style in combination with various details and graphic elements.