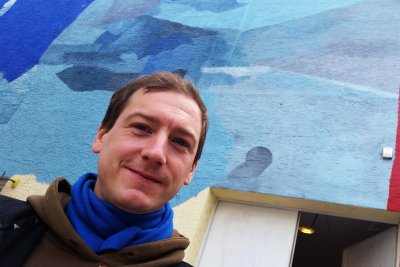 born in 1982 | works and lives in Berlin, DE
studied in Münster and Brussels
award: Advancement Award of the Berliner Kunstverein ( 2013)
Johannes Mundinger paints murals, often with site-specific elements, does interactive installations and exhibits in galleries and museums. Born 1982 in Offenburg, Germany, he has studied in Münster and Brussels and is based in Berlin as resident artist at the Urban Spree gallery. Mundinger's artwork can and could have been seen in many places like Paris, Moscow or Istanbul. He won the jury prize of the Berliner Kunstverein in 2013.