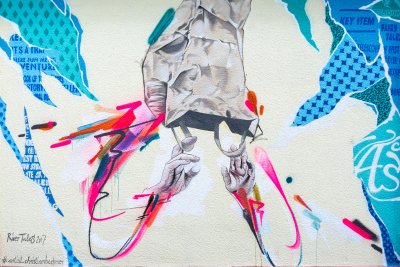 lives and works in Cologne, DE
autodidact artist, started at the age of 13
Christian Böhmer is an autodidact artist, street artist, portrait painter and illustrator. He began his artistic career at the age of 13 as a traditional graffiti artist (painting his letters on the streets of Mainz and Frankfurt, Germany). Today he is a professional artist working and living in Cologne, Germany. His works are shown by Galleries in Switzerland, England, the Netherlands and of course, Germany. Christian Boehmer´s artwork shows people in the contrast between anonymity and self-expression, between egoism and self-criticism. He portrays people with paperbags instead of heads, which expresses a deeper message going beyond the pure representation itself. The paperbag is a way of self maskerade, a symbol of unifomity and equality and being an undefined mass.
"We wear masks not to hide, but to reveal hidden parts of ourselves"- C.B.