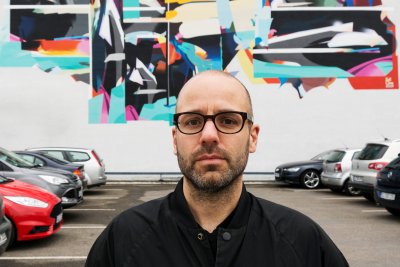 born in 1977
lives and works in Munich, DE
first graffiti in 1992
Rafael Gerlach aka SatOne is an illustrator and self-employed artist based in Munich, Germany. The artist was born in La Victoria, Venezuela in 1977. In 1979, he moved to Munich and in 1992 he began spraying graffiti. Depicting the scenes of the imaginary world and abstract forms of science fiction, Rafael Gerlach aka SatOne creates futuristic graffiti that expresses humanity and emotion through their organic shapes. His interesting approach opens up a new dimension in which graphic design, abstract art and illustration merge into the unified whole. In 2003, he began doing freelance work, doing illustrations for on and offline media, as well as photography, character design, and painting murals. Since that time, he has worked with companies such as Adidas, Gravis, Asics, Burton Snowboards, and Ford, as well as doing murals and exhibitions around the world.